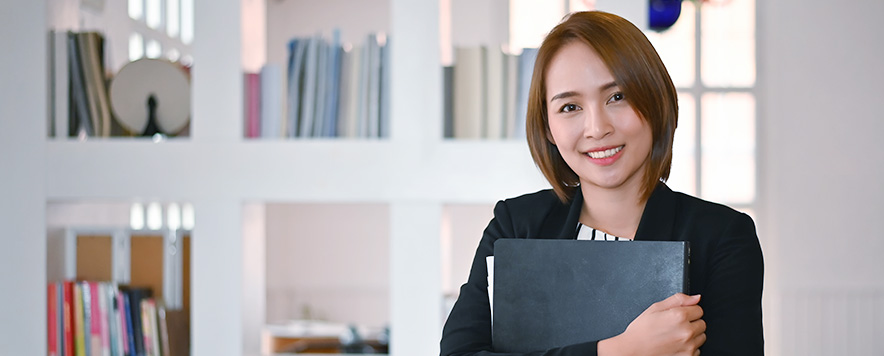 A remote legal assistant, also known as a legal secretary, usually works in an in-house legal department or a legal practice in the Philippines. These specialised employees help take a law practice to the next level or provide additional resources to an in-house legal department that is so busy the lawyers are struggling to meet deadlines. 
Hiring a remote legal assistant or legal secretary can help your practice take on a greater caseload of clients, growing your practice and increasing your revenue. Then there's non-legal companies who employ in-house lawyers who can also increase their customer base by hiring more staff for their legal department. 
Hiring remote staff from the Philippines is a sound business strategy that helps many businesses grow and expand, whilst keeping their operational costs at a minimum. Outsourced focuses on building teams of dedicated offshore specialists for a variety of businesses who require expert help immediately, whether for the short or long term. 
A remote legal secretary or legal assistant working locally from Outsourced in the Philippines can help your legal team complete tasks more efficiently, hitting deadlines and freeing up your lawyer and paralegal to focus on legal, rather than administrative matters. Supervised by your paralegal, a remote legal assistant or legal secretary provides your company with all the benefits of a full-time employee, without the ongoing costs and responsibilities.
---
---
A remote legal assistant or legal secretary on the other hand, supports your lawyers and paralegals with various legal and administrative duties. These can include limited research, preparing and proofreading subpoenas and other legal documents, answering phones and communicating with clients, keeping track of appointments, maintaining files and so on. With the addition of a remote legal secretary or legal assistant, your practice or legal department will soon be taking on more clients and operating much more efficiently.
Legal assistants or legal secretaries perform the following duties under the supervision of a lawyer or paralegal:
Limited research

Prepare and proofread legal documents

Answer phones and communicate with clients

Schedule appointments and update calendars

Establish and organise files

Manage invoices and bill clients
Outsourced handles all of the recruitment processes for your new employee, based on your list of criteria, and provides you with a short list of high calibre and experienced candidates. Once you have made your selection, we onboard your new employee, who works locally from Outsourced in the Philippines. We provide all the infrastructure they need to accomplish their tasks for your company and they quickly become a vital part of your team. Supervised by your lawyer or paralegal, your new remote legal assistant or legal secretary remains in close contact with your in-house team, providing all the support required to successfully expand your practice or business and service your growing list of clients.
For more information on hiring a remote legal assistant or legal secretary in the Philippines, contact Outsourced today.
Hire Dedicated Offshore Remote Legal Assistant and save up to 75% compared to hiring locally.
Happy client testimonials

Extension of our company
"We have been so happy with the people they have brought on board we have decide to expand the operation. This is testament to the flexibility and determination of the Outsourced team who have been more like an extension of our company rather than a 3rd party."

Incredibly helpful
"Outsourced have been an enormous support and very patient as we progress down the outsourcing path. They have integrated perfectly into our team and with all interactions with Outsourced staff we have found them to be incredibly helpful and accommodating."

High quality
"I want to stress that we have greatly appreciated the services of Outsourced, the service has been exemplary and the work high quality; the staff have been a pleasure to work with. We would like to retain an ongoing relationship with Outsourced."