Outsource Task Tips: What you should be outsourcing
Outsourcing, although not an unfamiliar term in the entrepreneurial sphere, it's still a fickle to deal with. As a small business owner, outsourcing is your ticket to expanding your team without compromising your company profits. However what can be difficult to most is knowing which jobs are suited as an outsource task and which is better for someone you can interact with face-to-face everyday. When attempting to discern this, consider the skills required for the jobs you currently handle and what has the least skills needed, yet takes up a ridiculous amount of your time. It's usually this tasks that can be offloaded for a small, yet worthwhile price.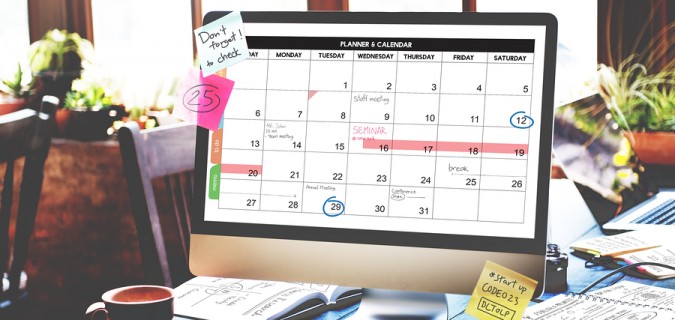 Still stuck? Here are some of Outsourced's tips on what to outsource to free up your time and increase your productivity:
Outsource Task #1: Social media
Whilst you can be particular on how to word your tweets or which filter you want to use for your Instagram posts, delegating this task to someone else frees up a lot of time. To save even more time, task the same person with writing your blog posts and manage your publication deadlines.
Outsource Task #2: Customer Service
Once you have clear company guidelines in place, there's no reason why you need to be the first POC. Outsource this job to someone with strong personal and communication skills to handle the brunt of the calls, and allocate yourself to manage serious customer matters only.
Outsource Task #3: Book Keeping / Account Management
Cashflow and the intricate finances of your business is probably something you would want to keep an close eye on. However you can still outsource account management tasks such as invoicing, book keeping and other general management tasks to help keep your paper work neat and in order. But remember to schedule regular check-ins to review the accounts yourself. Having instant access to the bookkeeping account would be ideal.
Outsource Task #4: IT Support
Updating and maintaining software AND hardware systems requires a significant amount of time and money. By delegating this particular job to a third party outsourcer, it means they're responsible for being technologically up to date. Time differences between your offshore outsourcing company can be used to your advantage, as their office hours may be after business in your part of the world, which means round the clock IT care.
Outsource Task #5: Production or Labour
An initial problem usually faced when in the early days of a company is that you have more business than manpower. If your resources are already stretched thin and you are offered a new client, you risk not being able to meet the requirements that your customer is expecting or over-burdening your employees. In this scenario, you can outsource jobs on a contractual basis, allowing you to continue to expand your business without compromising quality or the wellbeing of your employees. Tip: Ensure you stipulate everything in your contract agreement, including the quality of work expected, salary and deadlines. Consider getting a legal advisor to assist you with this.
This is only just some of many tasks that can be outsourced. Remember that you're not necessarily sacrificing quality. By looking in the right places, you can get qualified degree holders who can deliver to an exceptional standard. If you're not convinced that outsourcing is a reliable business process, be sure to read this article.
–
Outsourced Quality Assured, Inc. is a leading IT outsource philippines company that continues to dominate  the IT BPM industry  market. We provide a dedicated offshore staff to handle any outsource task for  businesses worldwide. As  one of the top IT outsourced philippines  experts today, our goal is to find and place exceptional remote workers who are sure to exceed your expectations.    For more information on how to get started,  contact us  today.