NOC vs IT Help Desk: What's the Difference?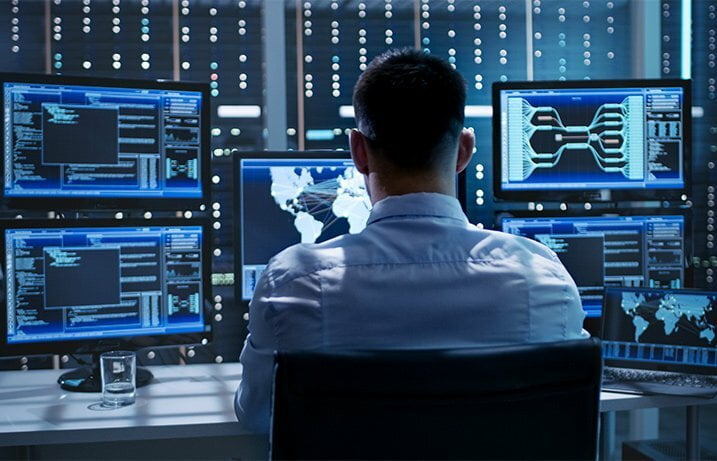 Confused about the difference between an NOC and an IT Help Desk? Both provide technical support, but there are some crucial distinctions. In this blog post, let's delve into the various differences between the two:
What Is IT Helpdesk Support?
IT Help Desk support is responsible for providing technical assistance to users of a computer system or network. Here are the range of their functions:
End-user technical assistance and troubleshooting: Helpdesk support provides technical assistance to end-users who are experiencing software, hardware, or network-related problems. They troubleshoot issues and provide solutions to resolve them.
Logging and tracking support tickets: Helpdesk support logs and tracks support tickets in a central system to ensure that all issues are accounted for and addressed in a timely manner.
Escalating complex issues: Helpdesk support escalates complex issues that require higher-tier support or other departments to ensure that the issue is resolved as quickly and efficiently as possible.
Resolving hardware, software, and network issues: Helpdesk support resolves hardware, software, and network-related issues for end-users to ensure that they can work effectively and efficiently.
Providing training and guidance: Helpdesk support offers training and guidance to end-users on how to use various software applications and tools to improve their productivity.
Collaborating with other IT teams for end-user issues: Helpdesk support works closely with other IT teams to resolve issues that require cross-functional expertise, ensuring that issues are resolved promptly.
Maintaining knowledge base and documentation: Helpdesk support maintains a knowledge base and documentation of common technical issues and solutions, making it easier to resolve similar issues in the future.
Conducting quality assurance checks: Helpdesk support conducts quality assurance checks to ensure customer satisfaction with the support provided and to identify areas for improvement.
Providing regular reporting and analysis: Helpdesk support provides regular reporting and analysis of support metrics to identify trends and areas for improvement, allowing the team to continually improve the level of service provided to end-users.
What Is NOC Support?
NOC support monitors and manages network and system infrastructure to ensure optimal performance, detect and resolve issues, and provide consistent service to end-users.
Here's the scope of their responsibilities:
Network and system monitoring: The Network Operations Center (NOC) keeps an eye on network and systems 24/7 to detect anomalies, potential incidents, and other issues.
Network-focused troubleshooting and resolving issues: NOC support uses their technical expertise to diagnose and resolve incidents before they escalate into major problems.
Performing routine maintenance: NOC support performs ongoing tasks such as patching, updating and upgrading software, firmware, and hardware to ensure optimal performance and stability.
Managing alerts and notifications: NOC support manages alerts and notifications generated by monitoring tools to ensure that all issues are addressed promptly. They prioritize and escalate issues as needed to ensure that service level agreements (SLAs) are met.
Collaboration with other IT teams for network-focused issues: NOC support collaborates with other IT teams to ensure that issues requiring cross-functional expertise are resolved effectively and efficiently.
Incident management: NOC support manages incidents from detection to resolution, documenting the entire process to ensure that all steps taken are transparent and well-documented.
Capacity planning: NOC support performs capacity planning to ensure that resources are managed effectively and that the network and systems can handle future growth.
Reporting and analysis: NOC support provides regular reporting and analysis of network and systems performance to identify trends, anticipate potential issues, and plan for future improvements.
The Main Difference Between NOC and IT Helpdesk Support
An NOC (Network Operations Center) is responsible for monitoring network performance and responding to any alarms or alerts that indicate potential problems with the infrastructure. On the other hand, an IT Help Desk provides technical assistance on a more individual level.
In other words, NOC is more network-focused, while IT Help Desk is more focused on the end-user.
If you need help in determining whether your business NOC or Helpdesk Support, contact Outsourced. We can assist you with offshore staffing and outsourcing needs to scale your business.