What Can Make IT Outsourcing Companies Stand Out?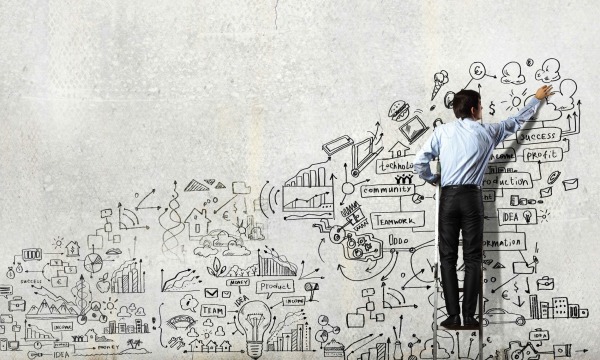 IT outsourcing companies are not as uncommon as it was 5 years ago and it has now become a highly competitive area, with more and more outsourcing services being offered by freelancers and companies determined to make their mark. Clients these days are looking beyond the standard outsource it services, tactical support and inexpensive labour – which are elements that can be found in every single other IT outsourcing company. Thus, you need to look at other areas which you can personalise and deliver customer's needs from a new and unique perspective.
Taking this into consideration, it's imperative that company branding is not overlooked and instead seen as a valuable and essential strategy to ensure that you stand out from the rest when it comes to being the ideal outsourcing partner of any company you wish to work with. By having a strong brand, it can help secure new customers, retain current customers and ultimately grow the business franchise and improve margins.
What strengthens IT Outsourcing Companies?
1. Communicate meaningful differentiation and the value a company provides.
More often than not, a customer coming to you will not understand the difference between outsourcing provides, leading to price being the basis of their decision. The key to a strong brand image is being able to successfully lay out the differentiating ideas and values of what each IT offshore company can  provide as well as the priceless benefits of partnering with you over others.
2. Make the brand a cornerstone of customer relationship-building
How you relate to your customer and establishing a solid connection with them is what makes or breaks the success of your business. Beyond the functional capabilities of your company, you and your employee's character, style and substance is what results in long time customers and a brand that that gives a seamless and personalised experience to customers. It shows everyone that you value your customers beyond the money that you put in your pockets, which is always a definite plus.
3. Attract and inspire potential candidates for employment
Bouncing off the previous point, you obviously need people within your company with the personalities to flawlessly execute this, as well as the credentials to allow them to work above your expectations. However the best method to attracting the right employees when it comes to outsourced jobs, is to give them a reason to be excited to potentially work for you. By extending your branding campaign into recruitment efforts and collateral by establishing yourself as a proud company with unique values and working conditions that will surely spark interest from ideal talent, it can have a huge pay off in the long term.
How do you shape a unique and compelling brand?
Shaping your company and the services it offers as big, bold and fabulous is a little different to marketing a product, as it's value spans a wide range of both tangible and intangible benefits, which is a wide spectrum. What you have to do is learn to differentiate what will attract your customers the most and how to communicate this in an effective way. This can be done in the following three ways:
1. Mine for unique DNA
As stated earlier, companies aren't as unique anymore when it comes to the services they provide, so you must build your brand on the company's "DNA" or the culture and values they work by. Every organisation as an internal ethos that guides their decision making, priorities, service philosophy and how they treat their customers and it's usually this aspect that really sells your company. Uncover your unique character and build that into the final brand idea.
2. Analyse the marketplace
Looking at your competitors is a good way to know how they are fairing and what position they are placed in your market, particularly if they're above you. By doing so, you can reflect on your own company and judge what you need to do in order to catch up and surpass their ranking. Consistent goal settings to go above and beyond will allow you to rank yourself above the rest by a significant amount, which will immediately interest your prospective customers.
3. Isolate what is on the mind of both prospective and existing customers
Allow potential customers to see your company above all else and are enticed to engage, as well as making sure that your existing customers don't go looking elsewhere. One of the most difficult tasks is trying to understand what both of these parties want to "hear" from you, as both require slightly different languages of persuasion. Strong brands understand this important distinction and organise communication from the outside-in. Think like a customer or a foreign viewer and shape your communication from there.
Shaping a strong brand can deliver the most excellent results and help sustain and grow your business. Investing in some of these strategic implementations can help with a fast and effective development and will result in a clear, unique and distinctive brand that will stand out from the rest in this competitive marketplace.
–
Outsourced is a leading IT Outsourcing and BPO Philippines company that provides a dedicated remote staff that provides high quality IT Outsourcing Services for businesses worldwide. Our goal is to find and place exceptional offshore staff who are sure to exceed your expectations. For more information on how to get started with Outsourced, contact us today.