Hire An Offshore Web Application Developer
Web Application Development Outsourcing Philippines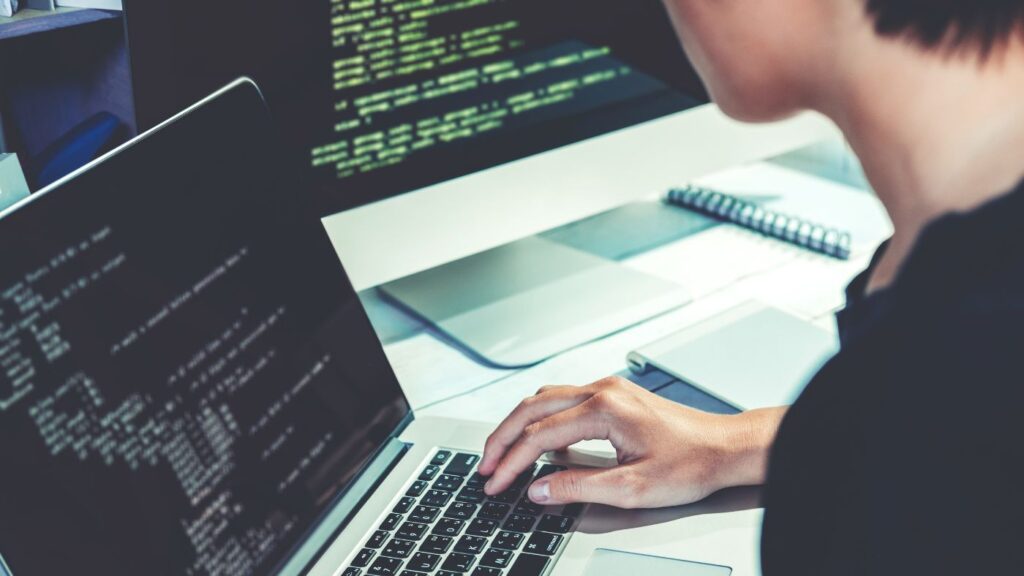 A web application developer designs, builds, and maintains web applications. They write code in languages like HTML, CSS, JavaScript, and use frameworks such as Angular or React. They ensure user-friendly interface, optimize for speed and efficiency, troubleshoot issues, and keep up with web standards and trends.
Hiring a web application developer is crucial for businesses seeking a strong online presence. They build interactive, efficient web applications that enhance user experience, driving customer engagement and retention.
---
Hire Dedicated Offshore Web Application Developers and save up to 75% compared to hiring locally
Contact us to learn about our transparent fixed monthly rates with no long term contracts.
---
Competent web app developers ensure the website's functionality aligns with business objectives, improving operational efficiency. They also troubleshoot and maintain the site, ensuring it stays up-to-date and relevant, contributing to business growth.
Why Hire Offshore Web Application Developers in the Philippines?
Outsourcing web application developers offshore facilitates the rapid scaling of projects, thanks to their extensive expertise. However, partnering with the right outsourcing provider is vital, as they offer access to top-tier talent, promising high-quality results.
This is where Outsourced comes in. We help you hire offshore staff by tapping into the top 1% of talent in the Philippines!
Hiring full-time remote web application developers from the Philippines provides a strategic advantage in developing and maintaining your online presence.
They offer flexible hours, enabling around-the-clock development and quicker turnarounds.
Their geographical location promotes diversity, bringing fresh perspectives to coding and web design.
With a strong IT education background, they're adept at staying current with technological trends.
They have a reputation for delivering quality output, enhancing web user experience.
The ease of hiring and retaining these developers ensures consistency in web application development and maintenance.
Building Your Offshore Team Of App Developers in the Philippines
Our offshore web application developers from the Philippines are versatile and can fill numerous roles to meet your digital needs:
Front-End Developers: Crafting the visible parts of a website or app.
Back-End Developers: Managing server-side logic and databases.
Full-Stack Developers: Working on both front-end and back-end tasks.
UI/UX Designers: Enhancing user experience and interface design.
QA Testers: Ensuring the functionality and reliability of web applications.
DevOps Engineers: Streamlining operations and development for faster updates.
Partner With Outsourced To Hire Remote App Developers in the Philippines
At Outsourced, we streamline your hiring process by connecting you with top-tier web application developers in the Philippines, ensuring you get skilled, dedicated, and cost-effective talent for your projects.
You can start by hiring an individual web application developer. As your business expands and demands grow, you can then strategically scale up to a full web app development team.
Ready to build your dream team? Contact Outsourced today to learn how to get started on your path to offshore staffing success.