Hire Certified Public Accountants (CPAs) in the Philippines
Outsourcing to Expert Filipino CPAs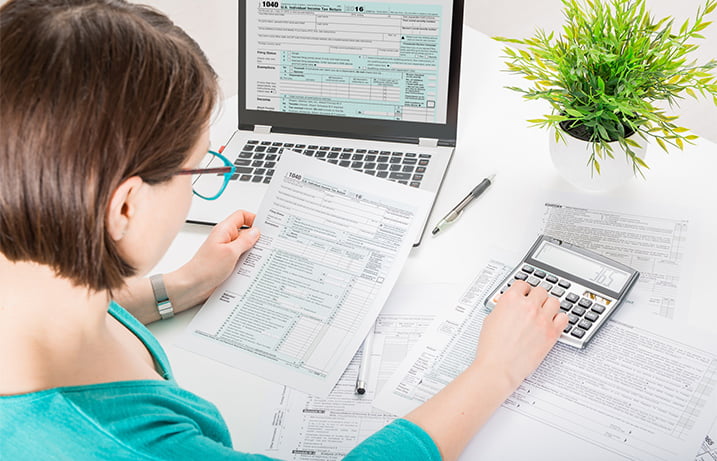 A Certified Public Accountant (CPA) provides financial consulting and auditing services to individuals and businesses. They prepare and analyze financial reports, ensure tax compliance, offer advice on tax laws and regulations, and assist in financial planning. Their work is critical in helping businesses make sound financial decisions.
Hiring a Certified Public Accountant (CPA) is highly important for businesses seeking expert financial guidance. CPAs analyze financial performance, ensuring accurate bookkeeping and tax compliance.
---
Hire Dedicated Offshore Certified Public Accountants and save up to 75% compared to hiring locally
Contact us to learn about our transparent fixed monthly rates with no long term contracts.
---
Certified Public Accountants also provide strategic advice on financial planning, risk management, and investment decisions. Their expertise can help businesses optimize profits, mitigate risks, and adhere to financial regulations, thus fulfilling critical business needs.
Why Outsource Certified Public Accountants (CPA) To The Philippines?
Outsourcing CPAs offshore can provide specialized expertise, increase efficiency, and offer scalability. It enables businesses to focus on core operations while experts handle complex financial tasks.
Equally important is choosing the right outsourcing provider with access to top-tier talent. This ensures high-quality service, leveraging their deep market knowledge and recruitment proficiency for optimal results.
Benefits Of Hiring Offshore Certified Public Accountant (CPA)s in the Philippines
Hiring full-time remote CPAs from the Philippines can greatly enhance your business's financial operations and decision-making processes. Here's how:
Financial Processes: Filipino CPAs bring proficiency in managing complex financial tasks, streamlining processes, and improving accuracy.
Tax & Government Compliance: They are well-versed in local and international tax laws, ensuring your business remains compliant.
Management Decision Making: With their financial expertise, they provide valuable insights that help business owners and managers make strategic decisions, avoiding costly mistakes.
Cash Flow: Their skills in cash flow management can improve liquidity, aiding in efficient resource allocation.
Business Profitability: Through effective financial planning and budgeting, they can help maximize profitability and business growth.
Build a Remote Certified Public Accountant (CPA) team in the Philippines with Outsourced
Outsourced can streamline your hiring process for top Filipino CPAs. This is because we leverage our knowledge of the Philippine talent market and recruitment expertise to connect you with experienced, highly skilled accountants. In turn, this enhances your financial performance and compliance.
Starting with a single offshore CPA hire allows for personalized financial management. As your business grows, scaling up to a full accounting team can further enhance financial operations and decision-making capabilities.
Regardless of how many offshore CPA personnel you want to hire, it is totally up to you and you have full control.
Our offshore Certified Public Accountants can fill a wide range of roles to support your financial operations:
Financial Analyst
Tax Accountant
Auditor
Financial Controller
Management Accountant
Cost Accountant
Forensic Accountant
Payroll Clerk
Bookkeeper
Accounts Payable/Receivable Clerk
Contact Outsourced Today
Contact Outsourced today to hire top-tier CPAs from the Philippines. Click here to learn how we can support your business's financial growth and compliance needs.