Remote Tax Preparers
Remote Tax Preparation Services Philippines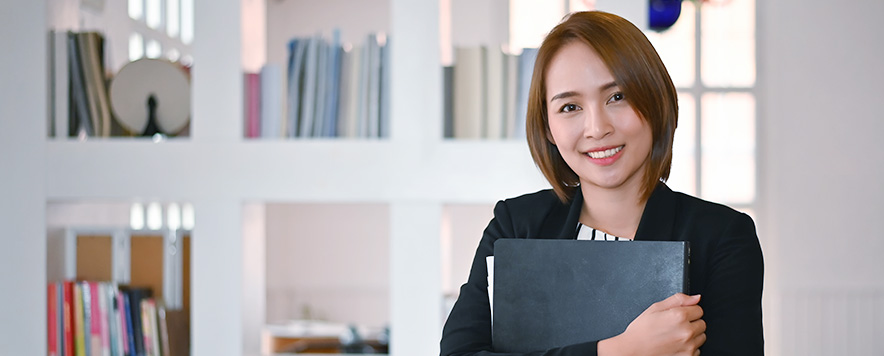 A remote tax preparer in the Philippines organises your company's general tax forms. They can help ease the stress of preparing all your files, documents and deductions throughout the year and lodge your tax returns when they are due. An offshore tax preparer can also perform audits and defend your company against any legal tax issues.
A remote tax accountant (also known as a tax consultant or tax agent) on the other hand, can perform all of the same tasks as a tax preparer. However, their higher level of expertise allows them to also guide you through the complexities of the Philippines' tax codes. A tax accountant, therefore, ensures that your tax return adheres to the relevant tax codes, keeps you updated with the progress of your tax return, and can work with you to design a plan that helps to achieve your financial goals.
The difference between a tax preparer and a tax consultant is in their qualifications. An offshore tax preparer in the Philippines doesn't actually need any formal qualifications, as they can learn how to perform their tasks by working in a tax consultation agency. They are generally very experienced, however, and are very good at what they do. Their role is mainly limited to admin tasks that result in your tax return being lodged correctly and on time. Although they can perform audits and help to defend against tax transgressions, as mentioned above.
An offshore tax accountant, however, has a bachelor's degree in the relevant field and the experience to ensure that your company adheres to the tax laws, whilst minimising your taxable income and maximising your returns.
---
---
Remote tax preparation and remote tax accountancy are both strategies that can help your business remain tax compliant. Whether you need a tax preparer or a tax agent, depends on the size of your company, your budget and your financial goals.
Outsourced provides a range of professional employees to suit your tax needs:
Tax preparer

Tax accountant

Tax consultant

Tax agent
We help companies and organisations in the Philippines to grow and expand their business by hiring a team of experienced professionals who work for your company. These employees are dedicated to your company and can be hired for a set period of time, part-time or full-time. They work locally at Outsourced, whilst becoming a valuable member of your team. This means that we provide all the resources, technology and infrastructure they need to fulfill their role at your company, whilst you benefit from avoiding the responsibilities of hiring an in-house employee.
We even manage the recruitment and onboarding processes, providing you with a shortlist of qualified candidates, based on your criteria. Hiring a remote Filipino accountant or a tax preparer is a strategy that helps to save your company a significant amount of money over both the short and the long term. It's a strategy that works well for many businesses in the Asia-Pacific.
For more information on hiring a remote tax accountant or a tax preparer for your company in the Philippines, contact Outsourced today.