Offshore Case Managers
Remote Case Managers Philippines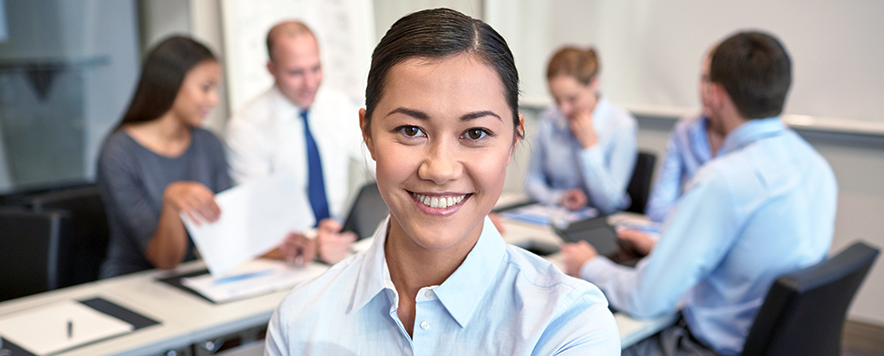 Would your organisation benefit from hiring a full-time remote case manager in the Philippines? In a general sense, a case manager helps your clients to access specific healthcare services and work their way through any bureaucracy.
For example, if an offshore case manager is hired to work for a hospital, their role often revolves around discharge planning. This planning focuses on helping patients access services that can improve their quality of life in the community. More specifically, a hospital case manager may coordinate patient specific care from different providers, manage resources, and review the patient's care plan on a regular basis. They can also coordinate interdisciplinary team meetings to discuss a patient's continuing care and facilitate referrals or transfers to other facilities.
On the other hand, a remote case manager for a health insurance company ensures that their clients are receiving the care they need, but as efficiently and economically as possible. Their role may also include making sure that specific tests are scheduled, medications received on time and that the client adheres to any specific programs recommended by their doctor, while living in the community.
---
---
If working for a general practitioner's clinic, then an offshore case manager may manage the care of the doctor's patients in the community. This can include coordinating wellness programs, organising health screening or risk assessments, and ensuring that patients are able to access pain or disease management plans as needed. Experience coordinating between medical and social services is usually required for this role, as well as ensuring patient compliance with medical directives.
Benefits of Hiring Remote Case Managers in the Philippines
Remote case managers and case coordinators in the Philippines offers several benefits beyond the global talent pool and cost savings. Here are some additional advantages:
Language proficiency: Filipinos are known for their excellent English language skills, making them proficient communicators. This enables seamless communication between remote case managers and clients from English-speaking countries, reducing language barriers and facilitating effective collaboration.

Cultural compatibility: The Philippines has a strong cultural affinity with Western countries due to historical ties and exposure to Western media. This cultural compatibility helps remote case managers understand and adapt to the cultural nuances and expectations of clients, leading to smoother interactions and better customer satisfaction.

Educational background: The Philippines has a well-established education system, producing highly educated professionals. Remote case managers often hold relevant degrees and certifications in fields such as nursing, social work, or psychology. Their educational background equips them with the knowledge and skills necessary to handle complex cases efficiently.

Empathy and compassion: Filipinos are known for their warm and caring nature. Remote case managers from the Philippines often possess strong empathy and compassion, enabling them to connect deeply with clients and provide emotional support during challenging situations. This can contribute to a positive client experience and improved outcomes.

Multitasking abilities: Remote case managers in the Philippines are adept at handling multiple tasks simultaneously. They are accustomed to working in fast-paced environments and managing diverse caseloads efficiently. This multitasking ability allows them to prioritize tasks effectively and ensure timely and thorough case management.

Strong work ethic: Filipinos are recognized for their strong work ethic and dedication. Remote case managers from the Philippines are known for their commitment to delivering high-quality services and going the extra mile to meet client needs. Their work ethic contributes to increased productivity and client satisfaction.

Time zone advantage: The Philippines is located in a time zone aligned with many regions, including North America, Australia, and parts of Europe. This time zone advantage allows for convenient collaboration and real-time communication between remote case managers and clients, minimizing delays and facilitating prompt responses.
Increase Organizational Efficiencies With Remote Case Managers in the Philippines
If working for an organisation that provides palliative care, a remote case manager may provide education to the patient and their family. Access any additional services that are required, liaise with other healthcare providers and communicate with treating doctors.
If you are ready to outsource a full-time remote case manager for your organisation, the team at Outsourced will handle the recruitment process, saving you both time and money. We will present you with a short list of suitable candidates, based on your criteria, and once you have made your selection, manage the on-boarding process as well. You can hire a full-time home-based case manager or an office-based case manager; they can even work between the two locations. If you prefer a home-based case manager, then Outsourced provides all the resources and infrastructure for them to fulfill their role with your organisation. When an organisation outsources their case manager roles, they can save a significant amount of money, making this a very cost effective strategy, over both the short and long term.
The underlying principle of case management is that when you help a client to achieve their optimal level of wellness, everyone benefits. The client, their family and support systems, even the health providers benefit when a patient is able to live their best life.
For more information on hiring a remote case manager for your organisation in the Philippines, contact Outsourced today.