Hire Remote Computer Applications Engineers
Computer Applications Engineering Outsourcing Philippines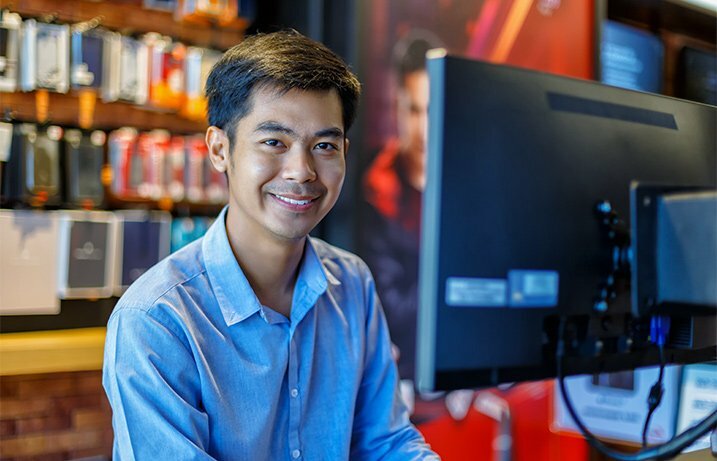 A remote computer applications engineer designs and develops software applications. They analyze user needs, create efficient code, and test the functionality of the software. Their role also includes troubleshooting and maintaining applications to ensure seamless operation across various platforms and systems. They actively contribute to technological advancements.
Hiring a Computer Applications Engineer is crucial for businesses. They develop and maintain software applications, meeting specific business needs. Their expertise ensures efficient, reliable software solutions, enhancing productivity and user experience.
---
Hire Dedicated Offshore Computer Applications Engineers and save up to 75% compared to hiring locally
Contact us to learn about our transparent fixed monthly rates with no long term contracts.
---
Expert computer applications engineers also troubleshoot issues, preventing downtime. Their role fills the need for technological advancement, driving innovation and competitive advantage in today's digital landscape.
Why Outsource Computer Application Engineers To The Philippines?
Outsourcing Computer Application Engineers offshore allows for continuous software development across different time zones, optimizing productivity and turnaround times. It's a cost-effective strategy that reduces overheads, while still ensuring high-quality deliverables. However, it's crucial to choose the right outsourcing provider. One that has access to the top 1% of talent in the counttry, ensuring exceptional performance and output.
Benefits Of Hiring Offshore Computer Applications Engineers in the Philippines
Engaging full-time remote Computer Applications Engineers from the Philippines can significantly enhance computer application development and technological competencies.
Advanced Coding: These engineers offer advanced coding capabilities, improving application performance and reliability.
Scalable Solutions: They specialize in developing scalable programs, enabling businesses to grow without technological hindrance.
Cutting-edge Trends: Their understanding of global tech trends helps organizations stay competitive.
Best Practices: They implement the latest best practices in their field, ensuring high-quality software output.
Diverse Background and Experience: Working with international companies opens up diverse opportunities for these engineers, leading to innovative problem-solving and enriched technology solutions.
Build a Team Of Remote Computer Applications Engineers in the Philippines with Outsourced
Outsourced, an ISO-accredited staffing provider, can help you hire top-notch remote Computer Applications Engineers in the Philippines, leveraging our expertise in offshore recruitment and understanding of the local talent market. 
Starting with hiring an individual Computer Applications Engineer can be a practical approach, providing the flexibility to scale up to a team as your business needs grow and evolve.
Our offshore Computer Applications Engineers can fill a variety of roles, including:
Software Developer
Systems Analyst
Database Administrator
Network Architect
Web Developer
Data Scientist
IT Project Manager
IT Consultant
Cybersecurity Specialist
IT Support Specialist
Contact Outsourced Today
Contact Outsourced today to tap into top tech talent in the Philippines. Click here to learn how to get started with your offshore staffing process. Let's work together!