Hire Desktop Application Developers
Offshore Desktop App Development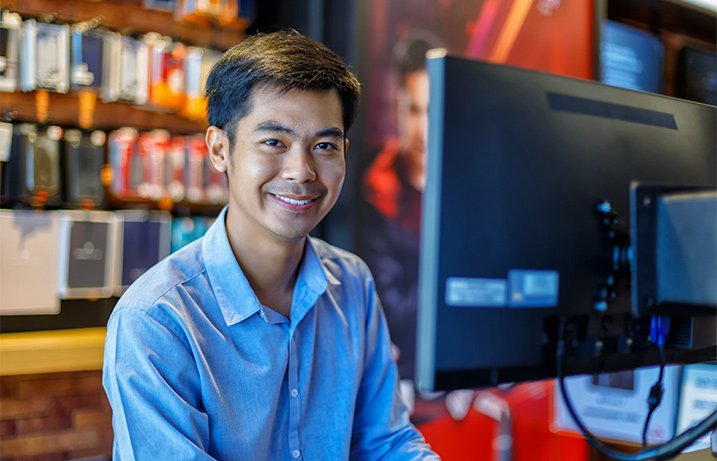 Desktop application developers focus on building software applications that run on desktop computers. They often work with programming languages like C++, Java, or C#, along with frameworks and tools specific to desktop application development.
Hiring offshore desktop application developers from the Philippines through outsourcing is a great strategy for businesses seeking cost-effective expertise and streamlined development. It allows them to benefit from the country's skilled talent pool and cost savings.
---
Hire Dedicated Offshore Desktop Application Developers and save up to 75% compared to hiring locally
Contact us to learn about our transparent fixed monthly rates with no long term contracts.
---
Businesses often face challenges in developing desktop applications, including a shortage of skilled developers, high costs, and coordination difficulties. Hiring remote desktop application developers solves these problems. Remote developers streamline the development process, helping businesses overcome obstacles in desktop application development.
Why Hire A Desktop Application Developer in the Philippines?
Hiring a desktop application developer in the Philippines brings numerous benefits to businesses. The country boasts a large pool of highly skilled developers with expertise in desktop application development. Outsourcing to the Philippines offers cost advantages, as labor and operational expenses are typically lower compared to other countries.
Additionally, English proficiency is widespread among Filipino developers, ensuring effective communication and collaboration. Moreover, the Philippines has a strong technology infrastructure and a supportive business environment, making it an ideal choice for businesses seeking reliable and efficient desktop application development services.
Building Your Offshore Team of Desktop Application Developers
Here are Outsourced, we have experience hiring desktop app experts that can fill key roles in your organization, including (but not limited to) the following:
C# Desktop App Developer
Java Desktop Application Developer
Python Desktop Application Developer
JavaScript Desktop Application Developer
C++ Desktop Application Developer
Objective-C Desktop Application Developer
Swift Desktop Application Developer
Windows Desktop Application Developer
macOS Desktop Application Developer
Linux Desktop Application Developer
Cross-platform Desktop Application Developer
GUI (Graphical User Interface) Designer/Developer for Desktop Applications
Database Developer for Desktop Applications
And many more
Choose Outsourced To Hire Talented Desktop Application Developers
With Outsourced, hiring a desktop application developer becomes scalable, allowing you to start with one or more professionals based on your specific requirements. Regardless of your project's size or industry,
Outsourced is dedicated to providing you with top-quality desktop application developers who perfectly match your needs. Take the next step and contact us today to unlock the benefits of our skilled and experienced developers for seamless desktop application development.