Remote Desktop Support Specialists
Desktop Support Engineer Philippines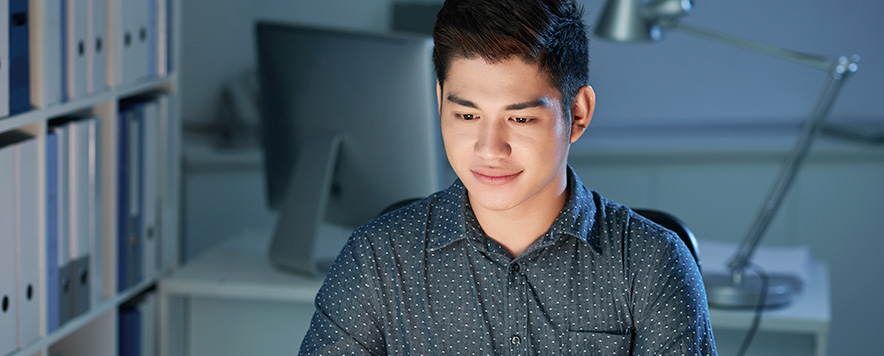 As technology continues to advance, an increasing number of companies in the Philippines are hiring remote desktop support specialists and desktop support engineers to deal with their in-house IT problems. These experts are highly qualified and experienced in maintaining computer hardware and software systems, as well as resolving technical issues on the fly. They communicate with a company's employees over the phone, email or live chat to identify and resolve these problems. Remote desktop support specialists also support and repair a company's networks, printers and phones. 
Most companies need some sort of desktop support to keep their operations running smoothly, and the larger the company the more support they will need. A small company with a limited budget may simply hire one remote desktop support specialist to manage all of their in-house IT problems. Larger companies, however, realise the cost efficiency of hiring desktop support staff with a range of specific skills. These include a desktop support officer, desktop engineer, and a desktop support engineer.
A desktop support officer operates remotely and deals with resolving issues with in-house software, computers, phones, printers, networks and so on. A desktop engineer generally troubleshoots both hardware and software technical issues, identifying and resolving more complex technical issues. On the other hand, a desktop support engineer usually responds to in-house service tickets regarding issues with the installation, maintenance and operation of hardware and software, as well as with the company's servers, security settings and networks. For many companies, all these roles blend into one and they make no distinction between a desktop support officer, engineer, support engineer or specialist.
---
---
Outsourced specialises in building teams of offshore support professionals for companies in the Philippines. We provide you with a remote desktop support specialist, support officer, engineer or support engineer, helping you to build a team that's dedicated to the success of your business. All you need to do is provide us with a job description and we will find the right specialist for the role. 
All these specialists operate remotely in the Philippines, which is a very cost effective strategy for small to medium sized businesses. That's because companies leverage the professional expertise they need to run their businesses more efficiently, whilst not having the issues of recruitment and the responsibilities of additional in-house employees. 
Instead, Outsourced handles the recruitment process, providing you with a short list of qualified candidates. Once you have made your selection, we on-board your new employee and they work locally from Outsourced in the Philippines; remote specialists can be hired either part-time or full-time. We provide all the infrastructure and resources they need to fulfill their roles for your company and you manage and supervise their work. 
Outsourced provides the following desktop support employees in the Philippines:
Desktop support specialists

Desktop support officers

Desktop engineers

Desktop support engineers
Desktop Support Engineers in the Philippines primarily focus on providing technical support to end-users within an organization. They assist with hardware and software issues related to desktop computers, laptops, mobile devices, and peripherals such as printers and scanners.
Hiring remote desktop support staff gives you the perfect opportunity to grow and expand your business, knowing that you no longer need to worry about IT problems. 
For more information on hiring a desktop support specialist for your company, contact Outsourced today.