Hire An Offshore Embedded Application Developer
Embedded Application Developer Outsourcing Philippines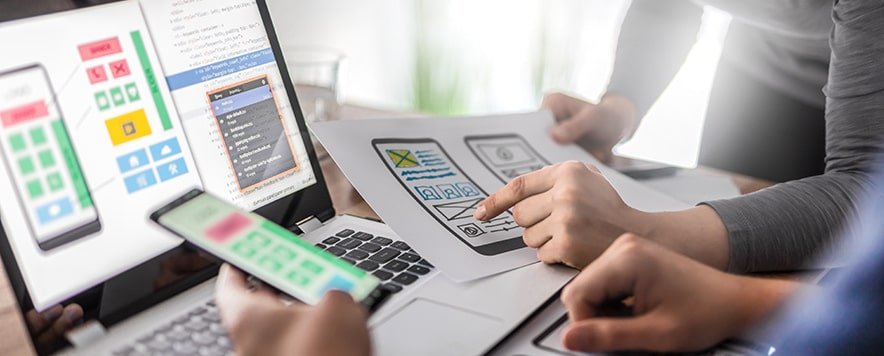 An embedded application developer designs, codes, and tests software for embedded systems, often working with microcontrollers or microprocessors. They focus on creating highly efficient and reliable systems that can operate under constraints like limited memory or power, optimizing performance for specific hardware configurations. They may also handle debugging and maintenance tasks.
Hiring an embedded application developer is essential for businesses that depend on specialized hardware systems. These professionals design and optimize software to function seamlessly with specific hardware, ensuring system efficiency and reliability.
---
Hire Dedicated Offshore Embedded Application Developers and save up to 75% compared to hiring locally
Contact us to learn about our transparent fixed monthly rates with no long term contracts.
---
Hiring offshore embedded application developers in the Philippines fills business needs for enhanced operational performance, product innovation, and competitive advantage in industries like manufacturing, automotive, and consumer electronics.
Why Outsource Embedded Application Developers To The Philippines?
Outsourcing embedded application developers offshore in the Philippines can expedite project timelines due to round-the-clock productivity, foster innovation through diverse perspectives, and streamline processes for efficiency. The benefits extend beyond cost savings or global talent access.
However, these advantages hinge on partnering with the right outsourcing provider who can tap into the top 1% of local talent, ensuring high-quality results. This is where Outsourced comes in.
Hire Full-Time Embedded Application Developers in the Philippines With Outsourced
Here at Outsourced, we can help you hire full-time offshore embedded application developers in the Philippines that can fulfill a variety of roles within your organization, including:
Embedded Software Engineer
Firmware Developer
Systems Software Developer
Hardware Integration Specialist
IoT (Internet of Things) Developer
Real-time Systems Designer
Microcontroller Programmer
Device Driver Developer
Quality Assurance Tester
We specialize in identifying and recruiting top-tier embedded application developers in the Philippines. We handle the entire hiring process for you, ensuring you get highly skilled professionals tailored to your specific business needs.
With Outsourced, you can initially hire an individual embedded application developer and later scale up to a full team as your business needs evolve and your operations expand.
Ready to hire top-tier embedded application developers in the Philippines? Contact Outsourced today. Click here to learn how to get started on your offshore staffing journey with our expert assistance.