Outsourced Oracle Developers
Outsourced Oracle Development Philippines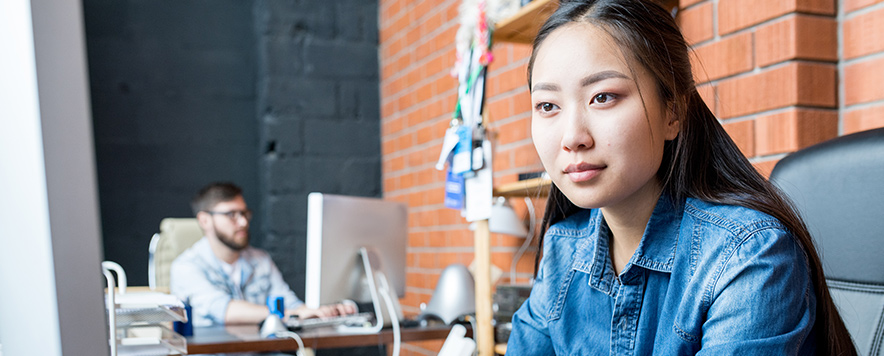 If you are considering moving your company's databases to the cloud then the role of a remote Oracle developer or specialist is essential, both in the short and long term.
That's because many companies hire an offshore Oracle specialist in the Philippines to oversee and manage their cloud migration to ensure that it goes smoothly. However, once the migration is completed, these remote Oracle specialists become essential team members who can perform any number of tasks that help to maintain the integrity of your systems. These tasks can include the following:
Design and develop Oracle applications for specific projects.

Develop and maintain your company's Oracle systems.

Review your systems and recommend improvements.

Upgrade your company's database storage capacity.

Prepare coding documents.

Provide technical assistance to other developers.

Analyse and trouble shoot system issues.

Modify existing systems to optimise Oracle applications.
When you hire a remote Oracle developer from the Philippines they will have backgrounds as software engineers or ETL developers, as well as degrees in computer science, computer engineering or other relevant degree. The actual role of an offshore Oracle specialist depends on the needs of your company, but they can act as database analysts, and designers or administrators. They can also perform as computer programmers or as web developers or administrators.
The benefits of offshoring Oracle developers in the Philippines are that these professionals have a wide range of high level skills. These include proficiency in SQL, Java, PI/SQL, BI, UNIX, XML, Toad, HTML, ETL and data warehousing.
---
---
When you outsource to the Philippines, you gain access to a large pool of very talented professionals with the experience, qualifications and drive required by your company. Over the past few years, offshoring has become a very popular strategy that is used by many companies to gain access to this local talent pool. With our large network of contacts, Outsourced can assist your company to hire one or more remote Oracle developers.
That's because Outsourced has extensive experience hiring remote Oracle specialists for companies in the Philippines. We manage the entire recruitment process for your company and present you with a short list of suitable candidates, based on your criteria. Once you have made your selection, we can also manage the onboarding processes as well, ensuring that your offshore Oracle developer is up to date with your company's policies and procedures as soon as possible. Since your Oracle specialist is located locally at Outsourced, we also provide all the resources and infrastructure they need to fulfill their role with your company.
As you can imagine, many companies now outsource to the Philippines because it's a very cost effective strategy that allows them to hire a team of remote professionals very quickly. Offshoring to the Philippines will save your company time and money in both the short and long term. It's a strategy that will help your company migrate to the cloud, maintain the integrity of your data and expand as necessary to meet your business goals.
For more information on hiring a remote Oracle developer in the Philippines for your company, contact Outsourced today.