Hire Offshore Software Testers
Outsource Software Testing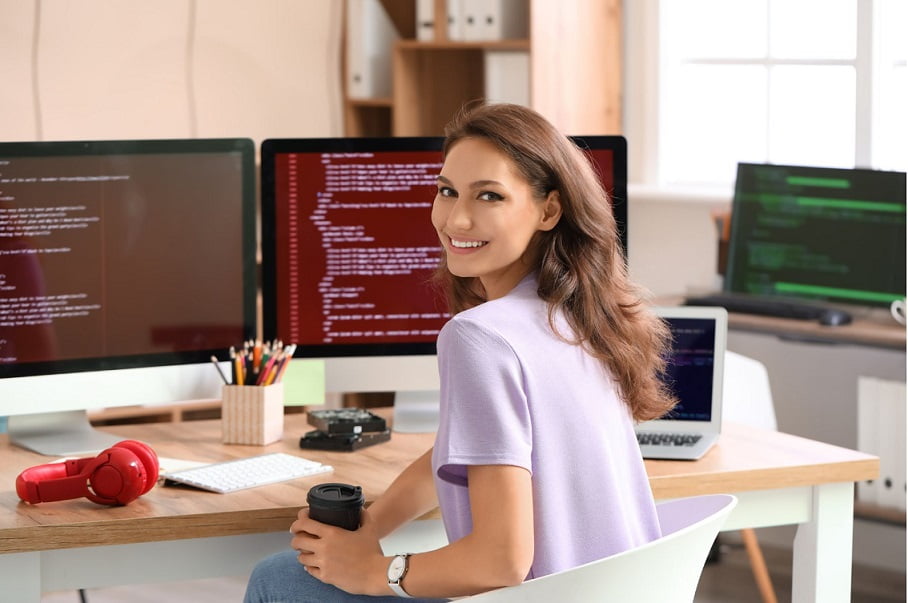 A Software Tester assesses software quality through manual and automated testing. They are responsible for finding and reporting bugs, errors, glitches and any issues that might affect performance. Their role involves understanding the application's requirements, creating test scenarios, executing tests, and documenting their findings for improvement.
Hiring a Software Tester is essential for ensuring the quality and reliability of software. Their role safeguards your product from potential bugs and glitches, which enhances user experience and maintains customer trust.
---
Hire Dedicated Offshore Remote Testers and save up to 75% compared to hiring locally
Contact us to learn about our transparent fixed monthly rates with no long term contracts.
---
By identifying and addressing issues before deployment, they reduce downtime and associated costs, fulfilling a vital business need for efficiency, customer satisfaction, and competitive edge in the digital marketplace.
Why Outsource Software Testers To The Philippines?
In the realm of IT and software development, outsourcing software testing emerges as a strategic move. It allows companies to leverage global talent, optimize costs, and enhance operational efficiency. This approach enables your core team to focus on their specific areas of expertise, while quality assurance is handled by dedicated professionals.
Furthermore, the capability to scale rapidly reduces the need for additional infrastructure and management effort. It's an intelligent, efficient strategy that underscores the importance of specialized roles in the software development lifecycle.
Benefits Of Hiring Offshore Software Testers in the Philippines
Leveraging the skills of full-time remote software testers from the Philippines can significantly elevate your software development process.
Improved Software Quality: They meticulously identify and rectify bugs before the software hits the market, ensuring a smooth, hassle-free user experience.
Staying Current with Tech Trends: These professionals stay up-to-date with the latest technological trends, helping your software maintain its competitive edge.
Building Efficient and User-Friendly Software: Their expertise is crucial in developing software that is efficient, intuitive, and user-friendly, thereby enhancing the overall user experience.
Increased Focus on Core Development: With dedicated testers handling quality assurance, your developers can focus entirely on coding and innovation, thereby boosting productivity and creativity.
Build a Remote Software Tester team in the Philippines with Outsourced
Outsourced is an ISO-certified staffing company, specializing in hiring high-quality software testers in the Philippines. We ensure you get dedicated and efficient QA testing staff for your software development needs.
Starting with hiring one offshore software tester is a viable option. As your business needs evolve and growth occurs, you can scale up to form a QA testing team later on.
Our offshore software testers from the Philippines can fill a variety of roles to meet your business needs:
QA Analyst
Test Engineer
Automation Tester
Performance Tester
Security Tester
Mobile App Tester
Usability Tester
Test Manager
Software Development Engineer in Test (SDET)
Contact Outsourced Today
Ready to enhance your software testing process? Contact Outsourced today. Click on this link to learn how to get started with our skilled and dedicated software testers.