Outsourced has successfully met all the requirements for becoming a member of the Information Technology and Business Process Association of the Philippines (IBPAP). We are proud to have received our Certificate of Membership.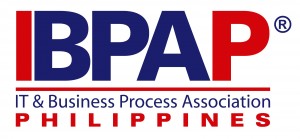 As a member of the Association Outsourced will uphold the high ethical standards that the IBPAP stands for – so as to make the Philippines the premier destination for business process outsourcing services.
We have been recognised as a leading Information Technology and Business Process Outsourcing (ITBPO) services company in the Philippines.
If you would like to learn more about our Philippines ITBPO company please simply contact us.