Hire A Google Marketing Expert In The Philippines
Are you looking to hire a Google Marketing expert in the Philippines, such as a full time search marketing specialist or Google Ads expert? Well luckily, the Philippines is full of talent in these fields. With growing awareness of online marketing, Ecommerce and search advertising in the country, more and more professionals are specializing in Google's marketing platform.
Outsourced PH, an offshore staffing company located in Eastwood City, Manila, Philippines, caters to the needs of businesses worldwide who might be in need of digital marketers who are adept at Google search engine optimization, Google Ads, Google My Business, Google Analytics and other related Google products. We do this by helping you hire the best talent in the Philippines who will then work full-time for your business remotely from our Manila offices.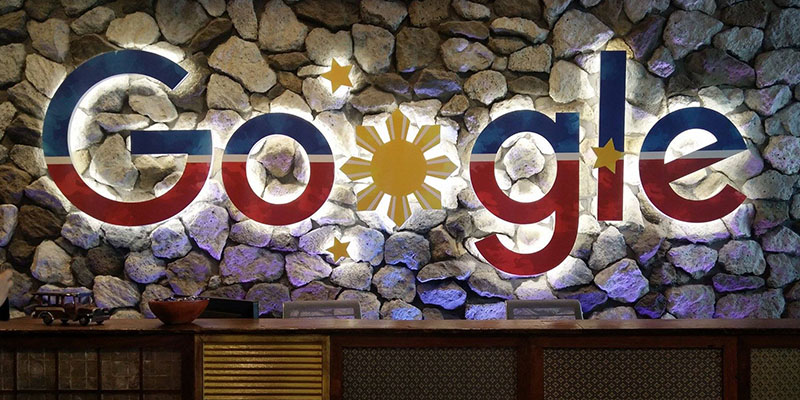 Photo Credit: speedmagazine.ph
Google In The Philippines
Google officially launched the opening of the Google Philippines office in January 2013. The Philippines has been an important country for Google in the past, it's the location that was chosen for the debut of Free Zone, it was a key early adopter of the Chrome browser — which has been the most used on the Web since May 2012.
Julian Persaud, managing director of Google in Southeast Asia has said "The Philippines is a key country in Southeast Asia in terms of its digital economy and tech-savvy population. Over 33 million Filipinos access the internet regularly to study, shop, search for ideas, opportunities, create news businesses, and connect to each other. And internet use in the Philippines is set to grow exponentially. Research indicates that the number of Filipinos online will have nearly doubled by 2016." He also stressed "We're not here for short-term gain. We're here in Manila for the long term".
Manuel L. Quezon III, Undersecretary for Presidential Communications Development and Strategic Planning, who represented President Benigno Aquino III at the company's launch said he is optimistic that Google Philippines' presence would lead to innovations. Quezon said "As the President's message says it is a vote of confidence in the country and in the growing potential. If the market is due to expand by a 100 percent within three years, that's really an explosive growth,".
Google is a prime example of a company that has effectively outsourced their business operations in the Philippines. The truth is, any company, big or small, can benefit by taking a vital aspect of their business offshore. If you are looking to outsource your search marketing to the Philippines simply contact us now.
Recommended Links and Resources
Learn More About Google SEO
Digital Marketing and SEO Job Openings
Hire SEO Offshore Staff