Remote Staff Philippines: Here's Everything You Need To Know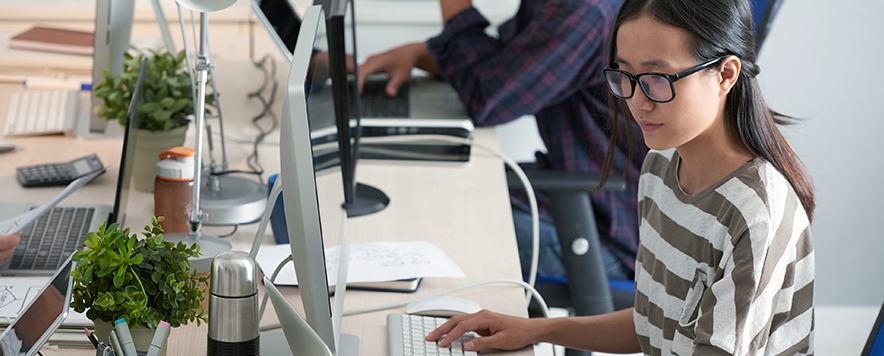 If you want to grow and expand your business, then hiring remote staff in the Philippines might be your best solution. This is a strategy that's already used by a large number of successful companies around the world, regardless of size. It's popular because it helps to increase efficiency and productivity, whilst streamlining operational costs. So have you ever considered this type of business model for your company?
What is remote staffing?
Companies worldwide have quickly realised the benefits of Remote Staffing Philippines, which basically consists of employing people who work outside your local office to fulfill specific roles for your company. You can have just one or two employees working remotely or an entire team of specialists who supplement your in-house staff.
Whilst the primary reason for hiring remote staff in the Philippines is to cut costs, a closely run second benefit is the fact that you have access to a massive pool of talented professionals. It's the perfect solution for creating teams of specialists to work on your projects without all the capital investment required for additional resources, office spaces, IT equipment and so on. As mentioned earlier, it's a very successful business model for many successful companies to hire remote staff in the Philippines.
Remote staffing is more than just hiring someone to enter data or answer phones, it's about having access to professionals who can help your business grow and expand. If you need a full time, dedicated specialist on your team, the easiest way to find them is by hiring remote staff in the Philippines.
Whether you want someone experienced in web development, apps, tech support, network engineering, programming or QA testing, you can find them in the Philippines. Remote staffing also includes accountants, business analysts, geologists, paralegals, graphic designers, marketing analysts and so on. Whatever role you need filled for your company, you can hire them via Outsourced – the leading business process outsourcing company in the Philippines.
Managing your remote staff in the Philippines
If managing a team of remote staff in the Philippines is a new experience for your company, then these tips will help you make the most of your new team.
Provide clear job descriptions: Since most Filipino workers go above and beyond for their employers, it's important to provide clear role descriptions. Otherwise, you will quickly find that some tasks are frequently replicated by your enthusiastic remote staff. Philippines companies understand this problem and always ensure that team members understand their individual roles.
Provide clear instructions: Since most of your communications will be via chat, emails or zoom, it's important to ensure that all work related instructions are given clearly. Most Filipinos speak fluent English, you just need to delegate appropriately and encourage them to ask questions if they are unsure of their instructions.
Provide clear working hours: Philippines remote staffing is popular because many Filipino employees work night shifts and weekends to accommodate their offshore employer's needs. It is important, however, to ensure that their work hours are clearly specified at the time of job offer.
Always pay on time: Making sure that your remote staff are paid on time in the Philippines is an essential part of doing business. Your Filipino workers will likely be relying on your wages to support their extended families and it goes against their culture to ask for their wages. Instead, they will likely move to another employer who pays on time. That is another benefit of working with a remote staffing provider like Outsourced, since we will take care of all the HR and payroll to ensure compliance and no delays with local transfers. 
Benefits Of Remote Staffing In The Philippines
Reduced expenses have always been the most popular Remote Staff advantage. Salaries in the Philippines are a fraction of those in the Western world, with the daily minimum wage set around $8 per day. By hiring remote staff in the Philippines via Outsourced, international companies have been saving hundreds of thousands per year when compared to hiring locally. Savings can be up to 75%.
The cost saving is obviously important, though we don't like to focus on it solely. Our tagline is "Quality Assured" so we also like to highlight the other benefits of Philippines Remote Staff with Outsourced, such as our Filipino professionals are, by nature, very hard workers. They take great pride in their work and focus on quality assurance. Or Filipino Remote Staff also come from a service-oriented culture that produces extremely polite employees with world-class customer service.
What outsourcing solution is best for you? We provide both full time remote home-based staff and state-of-the-art office-based teams.
Hire Home-Based Remote Staff in the Philippines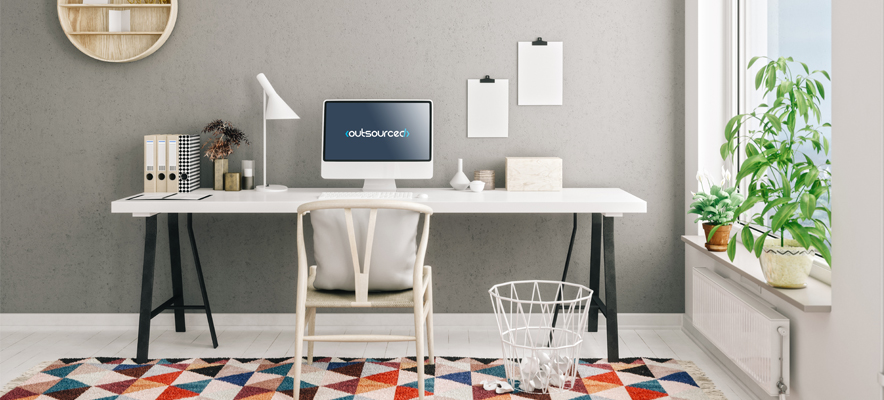 We provide Philippines remote staffing services within: Information Technology (I.T.), Contact Center, Professional Services, Creative, Administration, Marketing, Education, Finance, Healthcare and Engineering.
Hire Office-Based Remote Teams in Manila, Philippines: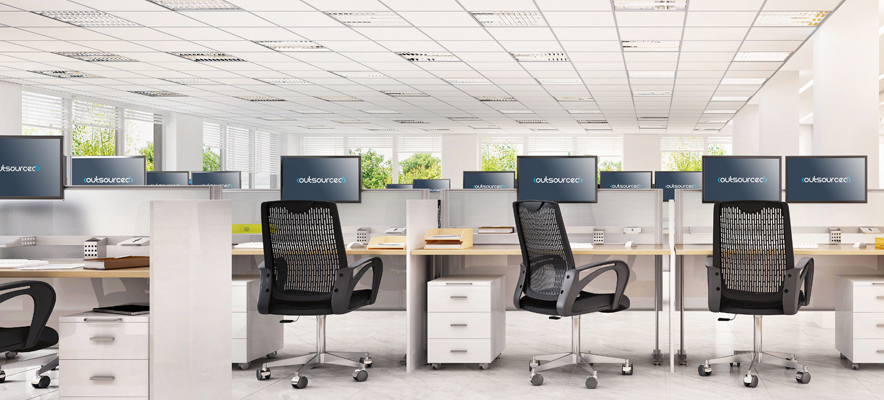 With outsourced you can scale your organisation quickly, easily and cost effectively with dedicated remote staff. Our goal is to find and place exceptional remote staff that will stay with you for years to come and who will constantly exceed your expectations.
The process is simple:
You provide us with a job description (just tell us what you need)

We recruit talented professionals (only the best. quality assured)

Your dedicated staff report to you daily (full time home-based or office-based)

We manage the operations (and ensure quality standards)
If you would like to learn more about Philippines Remote Staff simply contact us.
For help creating your team of remote staff in the Philippines, contact Outsourced today.