Outsourced Remote Multimedia Designers
Offshore Multimedia Designers Philippines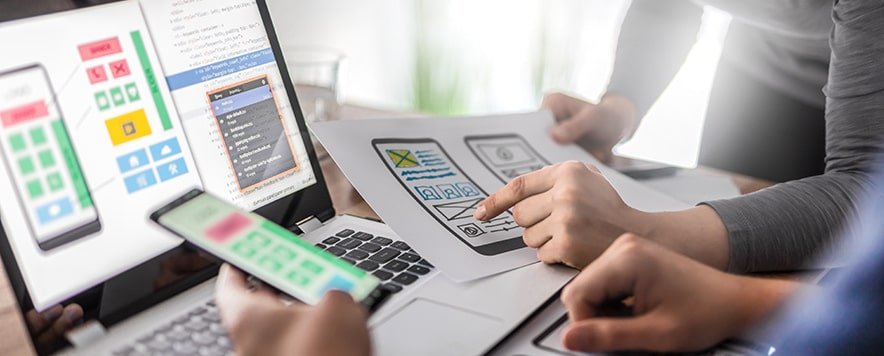 Hiring a remote Multimedia Designer in the Philippines
A Multimedia Designer is a graphic design specialist who plans, designs and develops information, messages and images that are delivered digitally. They combine audio, text, video, photography and animation to create promotional or impactful content. This content is often presented in websites, films, TV ads or billboards.
Also known as a Multimedia Specialist, Multimedia Creator or Multimedia Designer Assistant, a Multimedia Designer is often a highly creative graphic artist with a university education. They are generally employed by web design agencies, marketing agencies, video game designers, special effects companies or educational facilities, as well as by marketing departments of large organisations.
Their role involves consultations with clients and stakeholders to determine the scope and brief of the project, researching design ideas and identifying the design concepts. It also includes preparing drafts and sketches and detailing the specifics for the final design.
Here  are some of the tasks a Multimedia Designer can perform for your company:
Liaising with clients to determine the scope of the project.

Researching design ideas and concepts and communicating these with the client.

Designing and producing or supervising the creation of the multimedia content.

Creating digital images, animations or original artwork for the project.

Creating, recording and editing audio or visual files.

Editing content based on client feedback.

Finalising and delivering multimedia content to clients.
---
---
Education and skills of a Multimedia Designer
Your Multimedia Designer will have a Bachelor's Degree in Communications, Film, Media Studies, Graphic Design, Digital Arts or similar field. They will have extensive experience in graphic design and in creating a variety of multimedia content to be delivered digitally. An in-depth knowledge of software design programs is required, as well as excellent knowledge of visual design principles, animation and storyboarding. 
Your Multimedia Designer will be extremely knowledgeable and creative with a keen eye for details and aesthetics. Their skills will also include HTML, CSS and other programming languages, as well as Adobe Creative Suite and other relevant software packages.
These highly talented artists are quite capable of working as part of a team, as well as in a  team leadership role. They have exceptional team building and time-management skills and can easily communicate ideas and concepts to both clients and other team members.
Outsourced – Leading providers of Multimedia Designers in the Philippines
With access to an extensive pool of talented professionals, Outsourced is one of the leading providers of Multimedia Designers in the Philippines. We manage the entire recruitment process for your company and based on your criteria, present you with a shortlist of suitable candidates. Once you have made your selection, we can even manage the onboarding process for you as well.
Your new, dedicated and full-time Multimedia Designer works locally from our state-of-the-art facility in the Philippines; we provide all the resources and infrastructure they need to fulfill their role within your company. This is a very cost-effective strategy that's been adopted by thousands of businesses around the world, simply because it saves you up to 75% of hiring locally and gives you fast access to talented professionals. 
For more information on hiring a remote Multimedia Designer for your business or organisation in the Philippines, contact Outsourced today.