Remote Mechanical Engineers
Offshore Mechanical Engineers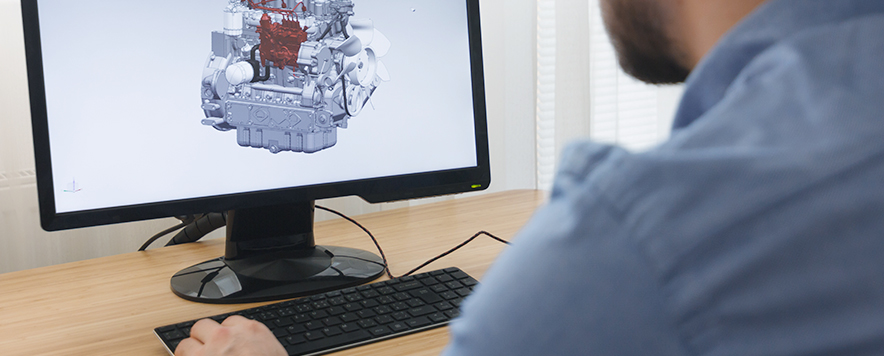 Do you need a mechanical engineer? Whether you build roads, tunnels, airports, bridges, utilities, commercial buildings, factories or residential homes, a mechanical engineer is essential to the success of your business. However, as most employers can already appreciate, recruitment isn't always an easy process, particularly when demands are high, which is often the problem when trying to hire the best mechanical engineers.
In such a highly competitive market space and with a small candidate pool, finding the right type of mechanical engineers can be extremely difficult and time consuming. That's why hiring a remote mechanical engineer in the Philippines makes such good business sense.
At Outsourced, we help you hire an offshore mechanical engineer for your company at a fraction of the cost of hiring a permanent employee. We can hire a remote Filipino mechanical engineer with design, simulation and testing skills, as well as AutoCAD and construction experience. These employees are able to work on all stages of a product from research and development to design, manufacturing and installation.
---
---
Hiring an offshore mechanical engineer in the Philippines helps to improve your design and production processes in a variety of ways. For example, they can perform design modifications that are not only cost effective, but also safe and reliable. They can also develop project specifications for new materials, test new designs, solve complex manufacturing problems, and manage both people and resources.
If you want to hire a Filipino mechanical engineer who has the skills and experience your company requires, a remote employee ticks all the boxes. Your company saves on recruitment, induction and infrastructure costs, whilst benefiting from a highly skilled individual hired for a specific project or timeframe. With an outsourced mechanical engineer on your team, you can quickly increase or decrease your workload to suit your needs without the responsibilities that come with hiring permanent employees. It's a business plan that suits start-ups, as well as established businesses.
Outsource Mechanical Engineers
Mechanical engineers are a broad group of people, many with very specific skillsets, often making it difficult to find the right people to suit your business needs, particularly with a small pool of candidates. Combined with a high demand for these skilled employees, in-house recruitment processes can be time consuming and often frustrating. This is why hiring a remote mechanical engineer makes sound business sense.
Outsourced mechanical engineers have become essential within the engineering and construction industry, fulfilling many different roles, including, but not limited to the following:
Maintaining construction, plant and machinery equipment and vehicles

Overseeing mining production processes

Managing tunnelling and quarrying

Overseeing flood mitigation

Building, repairing and maintaining wastewater and clean water resources

Creating technical drawings and plans for construction processes

Designing, developing, installing, managing and maintaining control systems and machinery

Project management
Why not hire an offshore mechanical engineer in the Philippines and leverage all the added benefits, such as lower costs, increased flexibility and fast access to skilled employees? To learn more about hiring a mechanical engineer in the Philippines, contact Outsourced today.