Offshore Cloud Engineers
Offshore Cloud Engineering Services
Hiring a remote cloud engineer in the Philippines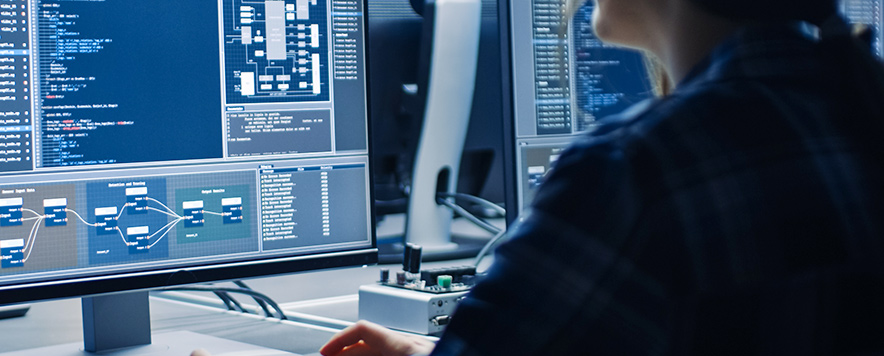 As more and more companies move their critical IT infrastructure to the cloud, there is an increasing need for experienced cloud engineers in the Philippines. However, hiring a remote cloud engineer in the Philippines means that your company can benefit from a very large talent pool of professionals.
Cloud engineers and are highly qualified professionals who manage a company's data in the cloud, including application development, resource allocation and maintenance. They also manage the use of many cloud services including the Google Cloud, Microsoft Azure and Amazon Web Services.
When you hire a fulltime, dedicated cloud engineer in the Philippines they can design the computing, networking and security services your company will need when utilising the cloud. They will also ensure that your employees have access to the services they require and that your company isn't overcharged for these services.
Offshoring the role of a remote cloud engineer or cloud computing developer allows you to access professionals who are able to develop the functions, applications and databases that operate on the cloud. Essentially, when you outsource to the Philippines, your new dedicated cloud engineer will be able to manage all of the administration required when operating on the cloud, develop new applications, and ensure that all network processes continue to operate efficiently, as follows:
Establish suitable architecture using cloud providers, for example Microsoft Azure, AWS or Google Cloud.

Migrate your existing infrastructures to the cloud.

Manage security and access to these cloud based services.

Maintain ongoing maintenance, administration and troubleshooting of these services.
---
---
When you are ready to hire dedicated cloud engineers for your company in the Philippines, Outsourced will manage the entire recruitment process for you. We will send you a shortlist of suitable candidates, based on your criteria, hire your remote cloud engineer and onboard them as well. Your offshore cloud engineer will be based locally at Outsourced, so we will also provide them with all the resources and technology they need to fulfill their role with your company.
Quality Dedicated Cloud Engineering Services Outsourcing
Hiring a remote cloud engineer using the Outsourced network, not only gives you access to a large pool of talented professionals, but also saves your company a significant amount of time and money, both in the short and long term. Your offshore cloud engineer will be highly qualified with degrees in relevant areas, such as computer science, computer engineering, informatics or information systems and technology. They may also have advanced degrees, for example a Masters or post-doctorate degree with experience in software development and databases, networking and all relevant programming languages.
The terms "cloud computing developer" and "cloud engineer" are often used interchangeably, but there are some key differences between the two roles.
Cloud computing developers are responsible for developing and maintaining software applications that run on cloud computing platforms. They typically have a strong background in software development, and they are familiar with the programming languages and frameworks that are used to build cloud-based applications.
Cloud engineers are responsible for the design, implementation, and maintenance of cloud computing infrastructure. They typically have a strong background in networking, systems administration, and cloud computing technologies. They are responsible for tasks such as provisioning cloud resources, configuring cloud-based applications, and monitoring cloud-based systems.
In general, cloud computing developers focus on the software side of cloud computing, while cloud engineers focus on the infrastructure side. However, there is some overlap between the two roles, and many cloud engineers have experience as cloud computing developers.
Offshoring the role of a cloud engineer in the Philippines ensures that you can select from a range of professionals with a variety of different backgrounds. Whether this background is as a software developer, software architect, database administrator or system administrator, all will possess the skills, qualifications and experience that will become essential to your company moving forward.
For more information on hiring a remote cloud engineer or cloud computing developer in the Philippines for your company, contact Outsourced today.