Hire A Remote Database Programmer
Outsource Database Programmers to the Philippines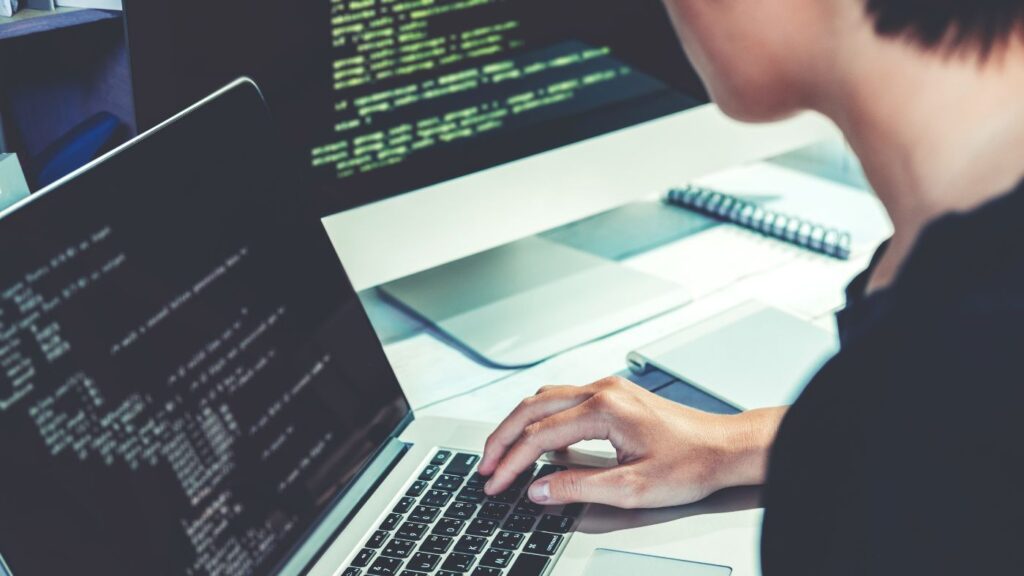 A Database Programmer designs and manages databases to store, organize, and access data. They write code, troubleshoot issues, optimize performance, and ensure data security. They also collaborate with teams to integrate databases with applications, and assist in decision-making by providing data insights. Their role is crucial in data-driven businesses.
Competent database programmers are vital for businesses as they ensure efficient data management, enhancing decision-making processes. They write optimized code, ensuring quick access to data, and maintain data security, protecting sensitive information.
---
Hire Dedicated Offshore Database Programmers and save up to 75% compared to hiring locally
Contact us to learn about our transparent fixed monthly rates with no long term contracts.
---
The work of competent database programmers supports application integration, ensures smooth operations, and provides valuable insights from data analysis. Thus, they help drive strategic business decisions and contribute to the company's success.
Why Outsource Database Programmers To The Philippines?
Outsourcing database programmers offshore enhances productivity by allowing 24/7 operations. It also provides access to unique skills and advanced technologies. However, success hinges on the chosen outsourcing provider's ability to connect businesses with the top 1% of talent in the country, ensuring high-quality outputs and minimizing risks.
Outsourced is the leading outsourcing provider in the Philippines that can help you access the top 1% of talent in the country.
Benefits Of Hiring Offshore Database Programmers in the Philippines
The Philippines, known for its strong IT infrastructure and talented tech workforce, offers significant advantages for businesses seeking full-time remote Database Programmers.
Coding: Filipino programmers are proficient in various programming languages, ensuring efficient and error-free coding.
Secure Databases: Their expertise includes building secure databases, protecting valuable business data from potential threats.
Technological Trends: They stay abreast of the latest technological trends, ensuring your databases remain relevant and competitive.
Robust Websites: Their skills extend to creating robust, responsive, and user-friendly websites, enhancing your online presence and customer experience.
Adaptability: Filipino programmers are adaptable, readily learning new technologies and methodologies to meet specific project requirements.
Build A Remote Database Programmer team in the Philippines with Outsourced
Outsourced provides a platform to connect businesses with top-tier Filipino Database Programmers. We can help you hire dedicated offshore staff that offer a unique blend of proficiency in coding, building secure databases, and creating user-friendly websites.
You can begin by hiring one database programmer initially. As your business expands and needs increase, you have the flexibility to scale up to a full team for broader support.
Our offshore Database Programmers can fill a variety of roles to support your business needs, such as:
Database Developer
Database Designer
Data Analyst
Database Administrator
Database Manager
Data Architect
Business Intelligence Analyst
Data Warehouse Specialist
Contact Outsourced Today
Ready to employ dedicated, full-time offshore Database Programmers in the Philippines through Outsourced? Begin your offshore staffing adventure with us now. We're thrilled to collaborate with you on this journey! Click here to get started.